Mental Health and Wellbeing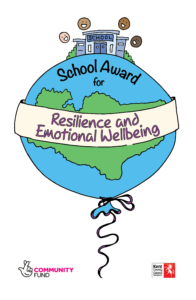 Staplehurst School have been awarded 'The Kent Award for Resilience and Emotional Wellbeing'. It is a recognition of a school and community settings' commitment to developing their whole setting approach. The Award is given by Kent County Council and The National Lottery Community Fund.
https://kentresiliencehub.org.uk/schools-and-communities/
GET HELP - Signposting and Further Information
The information below is to make staff, pupils and parents aware of what support is available and how to access further support.
Quick links for resources to support your child with anxiety:
Five Finger Breathing Exercise
https://www.youtube.com/watch?v=HQVZgpyVQ78
Positive Daily Intentions
https://www.youtube.com/watch?v=A-cvlo7jQ64
Can't Control, Let it go
https://www.youtube.com/watch?v=icfqMLMS5iQ
Calming strategies for children
https://www.elsa-support.co.uk/wp-content/uploads/20-relaxation-cards-for-children.pdf
ELSA – lots of free resources to support social and emotional learning
https://www.elsa-support.co.uk/category/free-resources/
Calm Zone - lots of helpful recources from Childline
https://www.childline.org.uk/toolbox/calm-zone/?utm_source=facebook&utm_medium=socialmedia&utm_content=class%2B+for+east+sussex+-+communication%2C+learning+and+autism+support+service&utm_campaign=hootsuite_default_campaign_tracking&utm_term=2c1e82df-7ceb-4c35-a08b-44749d11186&fbclid=IwAR1w_6pfyVdFaa2cWI5DKiNNImy4BZmHDVe-uZqxzq1QOJgqICe2NFznnS4
Where else can external support be accessed for children or adults?
• GPs/Paediatricians
• Social Workers
• Counsellors/ therapists

Early Help information
'Early Help and Preventative Services' (EHPS) in Kent aims to target early help services for the most vulnerable children, young people and families with a focus on delivering better outcomes.
Children, young people and families should be able to access the right services at the right time in the right place. We aim to place them at the heart of everything we do, working in a more integrated way and avoiding, where possible, lack of coordination or wasteful duplication.
EHPS offer a wide range of support services to children, young people and families across different levels of need.'
https://www.kelsi.org.uk/support-for-children-and-young-people/integrated-childrens-services
School Health Team
School Health support children and young people aged four to nineteen, including those who do not attend school. A healthy childhood and adolescence is one of the key foundations for a healthy life. The School Health team works with schools, parents and carers as well as other professionals like health visitors or community paediatricians to prevent ill health in children, families and the wider community, support safeguarding of children and young people and address any health needs to make sure every child reaches their potential.
https://www.kentcht.nhs.uk/service/school-health/
During the latest restrictions School Health can offer Emotional Wellbeing Support, including strategies for low level support for children finding it difficult to understand and manage their feelings. They can provide strategies to support emotional health and build resilience - up to 6 virtual sessions over 12 weeks to improve wellbeing

Children & Young People's Counselling Service can offer up to 6 counselling sessions to support a child. For primary age pupils, parents may receive advice on practical ways to use strategies to support their child. They have extended their service to include bereavement as a result of Coronavirus.
Parents / Schools can make an online referral – or call 0800 011 3474 to assess if a referral is needed
Emotional Wellbeing Team at Staplehurst School
My name is Zuska and I work as part of the Emotional Wellbeing Team at Staplehurst Primary School. I am specially trained to help children at school with their emotional wellbeing and mental health. From time to time, children and young people need additional support with their emotional wellbeing and mental health, so I am here to help. Getting the right support early can prevent problems getting bigger, so that your child can enjoy school, home, time with family & friends, and other activities.
The team has several ways to support your child, including:
Whole school activities and workshops to promote emotional wellbeing and increase understanding of how to take care of our mental health.
Group and 1:1 sessions to support parents/carers to support children with worries and fears, and understanding behaviour.
If you would like to explore receiving support, please contact the schools Family Liaison Office (FLO) to discuss this further or click on the leaflet below.
• Charities and organisations that provide information and advice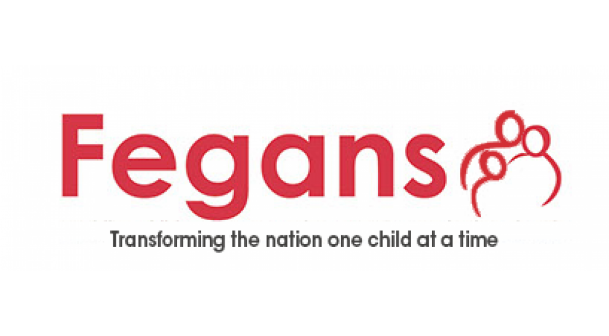 We counsel children and provide parent support, intervention and training.
Combining these disciplines gives Fegans the opportunity to work with families holistically: counselling the child, supporting the parent.
Our aim is to provide families most in need of parenting or therapeutic support with the care they require to become self-sufficient contributors to society and therefore break generational cycles of behaviour.

If you are a parent needing help, you can contact the YoungMinds Parent Helpline on 0808 802 5544 (Mon-Fri from 9:30am to 4pm).
The YoungMinds 'Crisis Text Messenger Service' is a free service for young people experiencing a mental health crisis. A young person can contact their messenger service by text to: 5258 (available 24/7).

Offer a safe place for anyone to talk. You can talk to them about whatever's getting to you (you don't have to be suicidal to contact them). They offer 24/7 support and can be reached on: 116 123 (free to call and won't appear on your phone bill), or you can email them at: This email address is being protected from spambots. You need JavaScript enabled to view it..

MindEd for Families provides practical and evidenced-based advice and guidance to help you support your child. Parents have worked with mental health practitioners and NHS England to develop the information on their website which can be found here - www.minded.org.uk/families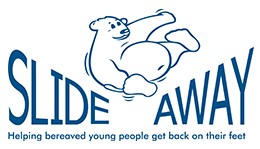 Slide Away offers support to children and young people in West Kent who have been bereaved of a family member or friend. They also support children and young people who have a parent or sibling with a life limiting illness. The referral is placed via school. Here at Staplehurst we have referred pupils and their families to this valuable free service. Children are offered a 2 day workshop for those bereaved of a parent or sibling; Memory Days are offered to those bereaved of another family member or close friend.

Websites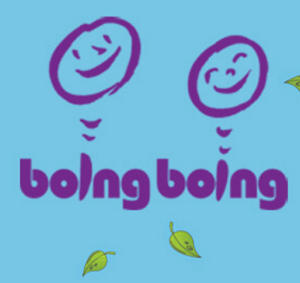 www.boingboing.org.uk (a range of supportive materials, including the Resilience Framework)

www.anxietyuk.org.uk (helpline – 08444775774)

www.childline.org.uk (help for children – 08001111; help for adults concerned about a child – 08088005000)

www.whole.org.uk (campaigns about stigma related to mental health)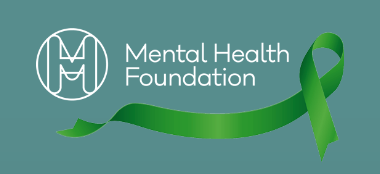 www.mentalhealth.org.uk (research, reports and information)

'Happymaps' - A helpful website set up in 2020 by a GP. It has lots of useful information for all age groups and parents, with many links to some excellent organisations and much more. happymaps.co.uk